Restored By Marilyn
All Natural Hair & Skin Exfoliating, Moisturizing Products. Sugar and Salt Scrubs, Lip & Body Butter, Bath Oils, Calming Room Sprays, Detangling Hair Milk, Leave-in Conditioner and more...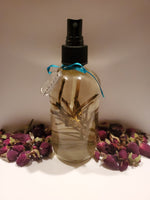 Restored by Marilyn LLC
Take Care
Thank you for your business. A part of the proceeds from Restored by Marilyn LLC goes to #takecare, an initiative which serves homeless men, women and children living on the streets in DC, MD and VA with hygiene/care packages.No donation is too small. I thank you in advance. God bless you.
Matthew 19:26
Luke 1:37
About Us
Restored by Marilyn LLC is a family owned and operated business. Founded in 2014, the owner began making all-natural Sugar Scrubs. The business has since grown with a variety of all-natural, chemical-free, plant based products. Making the connection between chemical and disease, Restored by Marilyn LLC offer only chemical free products. The owner grew up in one of the most notorious housing projects in Baltimore City, and had to overcome many hardships including homelessness. Her life was restored by the grace of God which is where the company's name originated from. Marilyn, also an author, wrote and self-published her first book, which is also available on this site. Come on... get Restored!
Contact Us
Phone Number: (240) 419-0886
Email Address: llcrestored@gmail.com